Dentures Vs Dental implants in Davao City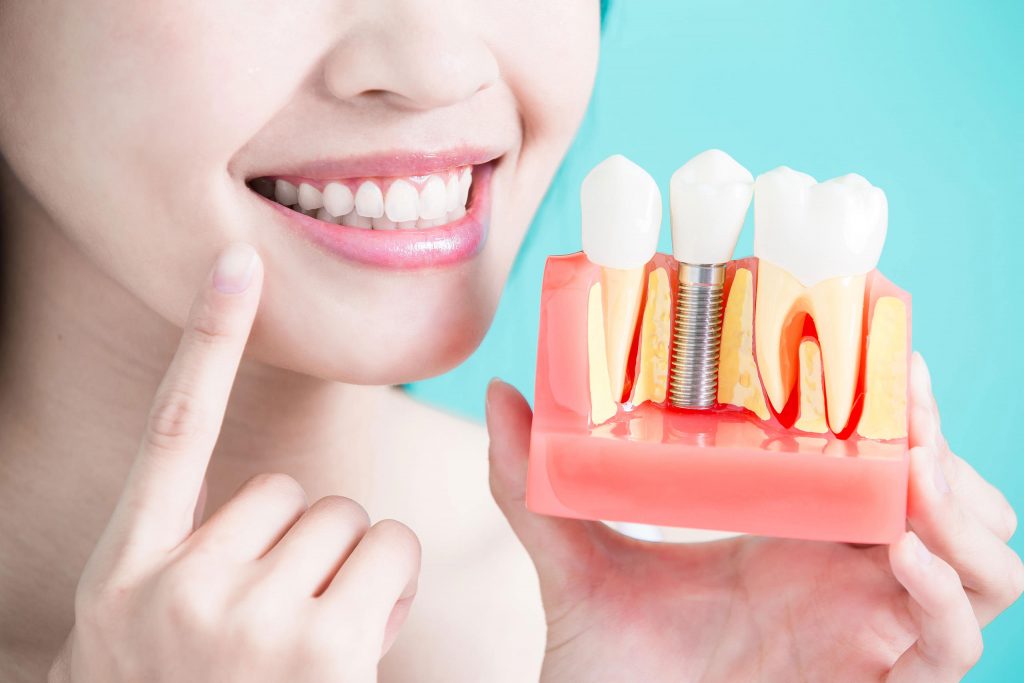 Dentures are by far less expensive than implants, however there are many areas in which dentures fall short as compared to implants.
Dentures is a removable teeth replacement alternative to implants for one or more missing teeth. They are used to restore both function and aesthetics. Dentures are custom-fabricated to fit your mouth and match the appearance of your natural teeth. Over time, jaw bone will be lost under dentures. As jaw bone is lost, gums shrink and dentures can stop fitting.
Dental implants prevent bone loss by replacing lost root structure. Implants stimulate the bone as implants are used to support chewing forces. If people lose too much bone it can be difficult is not impossible to replace bone for implant teeth replacement.
Dental implants may be the best option to replace missing teeth or ill- fitting denture, they have a natural look, better functionality, and the ability to prevent bone loss.
If you think dental implants could be right for you, or simply want to know more, then our highly qualified dentist in Davao would be happy to advise you!
We offer free consultation meetings at our Dental Clinic in Davao where you can discuss any of your concerns and we can help work out a solution which is best for you. Call us today at (082) 221 4330.